Many people dream of renovating their home, but the thought of all the money, time, and energy involved typically will stop them dead in their tracks. While it is true that renovating your home can be a daunting process, that doesn't mean it has to be. In fact, home upgrades can be done on any budget and without the constant headaches, most believe come hand-in-hand with the renovation process. The following five tips will help you start your home renovation project without having to spend a great deal of time and money along the way.
Do your own tile backsplash with Smart Tile
A tile backsplash makes for a jaw-dropping statement piece in your kitchen or bathroom. While in the past you had to hire a professional to design and lay the tile – now, gorgeous tile backsplashes and mosaics can be done quickly and easily with products like Smart Tile. Smart Tiles are adhesive sheets that come in many colors and designs and feature an adhesive backing that allows you to quickly install a custom-looking tile backsplash without any experience or expertise.
Transform the look and feel of your kitchen by updating your cabinets
Cabinets are the backbone of your kitchen, so a cabinet makeover will completely transform your kitchen and make it look brand new. Installing new cabinets is one of the best ways to renovate your kitchen without spending a fortune. Here are a few of the cabinet designs that are sure to impress:
Cabinets with dimmable task lighting or uplighting
Under-cabinet lighting
Open shelving concept
Crown molding around the top of the cabinets
Unique custom colors
Use of natural woods for accent
Paint is not exclusive to the walls – use it to renew your worn-out floors
Instead of spending the money and time to rip up your run-down wood and vinyl floors, give them a paint job to breathe new life into the room. Painting vinyl or wood flooring is an affordable way to refresh your dull floorboards and make them look brand new.  And, don't be afraid to use a pattern when re-doing your floors! We love the checkered pattern shown here – just make sure to use colors that will balance out your walls and add to the room's overall aesthetic and function.
Create architectural detail with crown molding
Crown molding is an easy way to add character and charm to a room. Plus, it can be used on so many different features to give them a custom-made, upscale look. Here are a few of our favorite ways to use crown molding and instantly add style and value to your home:
Overdoor frames
The tops of windows
Framing large mirrors
Lighted crown molding above existing cabinetry
Around the ceiling of the whole room
Update your own lighting without any electrical work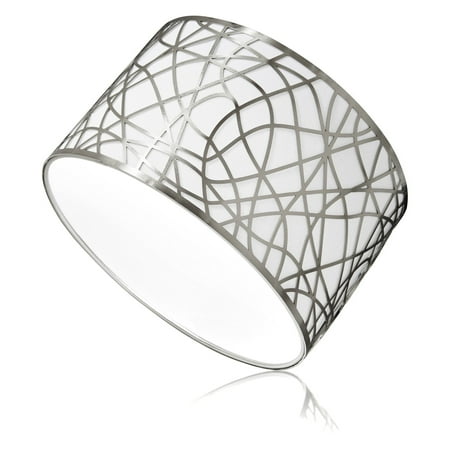 Updating a room's lighting will dramatically change the look and feel of the room. And, now you can do your own lighting renovation without having any electrical experience or expertise. By using these new magnetic shades, you won't have to deal with any tools, wiring, or cleanup. Or, you can hang plug-in pendant lamps from the ceiling to achieve a unique, modern design. Color-changing LED smart bulbs are affordable and sold at any hardware store – use them to quickly change a room's mood through color.
Home renovations can be extremely rewarding for a homeowner, but, as we all know, they can also be intimidating. The belief that these projects require large amounts of money and time can stop any of us from starting on the process and increasing our home's value. Utilize these five tips to conquer your fears and get started on your home renovation project right away – all while skipping over the stress and anxiety that you were sure you'd face along the way.
If you are ready to take the plunge for a full kitchen renovation, there are lots of ideas at  JWH Design & Cabinetry!